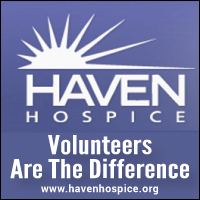 Gardening Benefits
To see listings of HOME - GARDEN Professionals, click here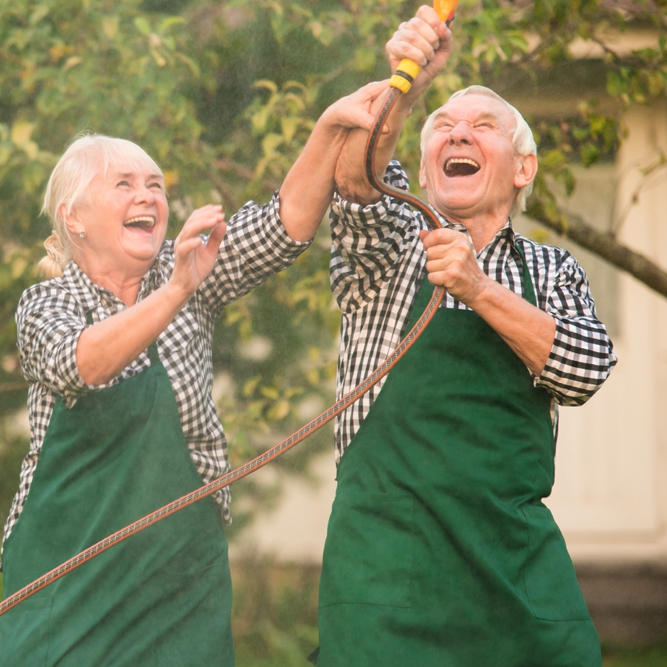 There are many health and therapeutic benefits to gardening. Garden beds, equipment and tools can all be modified to create a garden that is interesting, accessible and productive.
Some boomers and seniors may have medical conditions and physical disabilities which restrict them from participating in gardening but with planning and a few changes, a safe, accessible and pleasant space can be created.
Gardening is beneficial for active boomers and seniors because it:
Is an enjoyable form of exercise
Increases levels of physical activity and helps mobility and flexibility
Encourages use of all motor skills
Improves endurance and strength
Helps prevent diseases like osteoporosis
Reduces stress levels and promotes relaxation
Provides stimulation and interest in nature and the outdoors
Improves wellbeing as a result of social interaction
Can provide nutritious, home-grown produce.
Health considerations to be aware of while in the garden
As we age, some physical, mental and age-related conditions may need to be considered when working in the garden.  These should not prevent most people from enjoying the garden. Consideration should be given to:
Skin – fragile, thinning skin as we age makes us susceptible to bumps, bruises and sunburn.
Vision – changes in the eye lens structure, loss of peripheral vision and generally poorer eyesight can restrict activities.
Mental abilities – mental health, thinking and memory abilities may be affected by dementia and similar conditions.
Body temperature – susceptibility to temperature changes and a tendency to dehydrate or suffer from heat exhaustion, are common concerns with outdoor physical activity and care should be taken to garden during cooler temperatures and to stay hydrated.
Skeletal – falls are more common because balance is often not as good. Osteoporosis and arthritis may restrict movement and flexibility.
Adjustments to equipment and the garden
Garden spaces, tools and equipment can be modified or adapted to help reduce the physical stress associated with gardening. Recommendations include:
Using vertical planting to make garden beds accessible for planting and harvesting – try using wall and trellis spaces
Raising beds to enable people with physical restrictions to avoid bending and stooping
Using retractable hanging baskets, wheelbarrows and containers on castors to make suitable movable and elevated garden beds
Finding adaptive tools and equipment – these are available from some hardware shops
Using foam, tape and plastic tubing to modify existing tools for a better grip
Using lightweight tools that are easier to handle
Providing shade areas for working in summer months
Having stable chairs and tables to use for comfortable gardening
Making sure that there is a tap nearby or consider installing a drip feeder system for easy watering.
Gardening safety
Safety tips to follow include:
Attend to any cuts, bruises or insect bites immediately.
Take care in the use of power tools.
Secure gates and fences if memory loss is an issue.
Ensure that paths and walkways are flat and non-slip.
Warm up before gardening and take frequent breaks.
Prevent sun exposure by working in the garden early in the morning or late in the day. Wear a hat and apply sunscreen frequently.
Drink water or juice, and avoid alcohol.
Wear protective shoes, lightweight comfortable clothes that cover exposed skin, a hat and gardening gloves.
Store garden equipment safely.
Gardening activities
There are many activities associated with cultivating a garden that can be enjoyed, including:
Digging
Planting
Watering
Harvesting food and flowers
Smelling, touching, looking, listening, remembering
Crafts and hobbies associated with plants
Food preparation
Delicious food.
Some local resources
Things to remember
Gardening is a healthy, stimulating physical activity that can be enjoyed by all.
The garden, equipment and tools can all be modified to suit the needs of active boomers and seniors.
Gardening increases levels of physical activity, and maintains mobility and flexibility.
---
Help Your Aging Parents Hire a Handyman to Age In Place
To see listings of HOME - GARDEN Professionals, click here
Many elders want to keep their homes. Many are not in undue danger of falling, unless they climb a ladder they shouldn't climb. They can shovel the sidewalk after a light snow shower, but not after a blizzard. And those pesky home tasks - a dead light fixture needs fixing, the squeaky dryer drum needs to be looked at, some boards on the deck need replacing or one fence post needs fixing. It's these items that make many a homeowner want to throw in the towel.
When "the husband" was younger he could take care of these things. But now, even though he's okay for the main part, his back isn't great and his doctor has put a limit on some of his activities. Or a widow who loves her garden wants to keep her house, but she can't do the fix-it jobs. The dilemma is who do you call? Most maintenance or remodeling businesses only want large jobs.
Maintenance & Repair Services Let Seniors Keep Living At Home
Whether the need is regular home maintenance or some small remodeling job, in the past it was hard to get many companies to even come to your door. They're after the major remodel, or they clear snow only for entire apartment buildings. They don't want your elder's puny little upkeep jobs. However, the new entrepreneurs have seen gold in the little jobs. If we are lucky, we may even find nice people, who enjoy elders, driving the vans that pull up to your parents' door to fix that broken window screen.
It doesn't always hold true, but I do believe that people who start a small business and intend to stay in business, are often put together a bit differently than people who want to develop a large corporation. They go into the business looking forward to helping others and having personal contact with their clients. Yes, they need to make a living, and they hope to make a decent one. But they have an independent streak in them. They want to do business their way. If you find the right people, this can be the beginning of a great relationship between your elders and the company.
Background Checks and the Better Business Bureau
If you are hiring a home maintenance business to help your elder, or if they are hiring a business themselves, insist first that they show they are licensed within the state where your elders live and that they are bonded. A check with the Better Business Bureau is a good idea, too.
Make sure they have a physical address! You don't want any fly-by-night operations messing with your loved ones. Ask for references, preferably people who live in the neighborhood near your elders.
Find out exactly what they do and don't do. Will they fix a small electrical problem, but know when to stop if something arises they shouldn't handle? Will they check city codes before they put up a fence or extend a deck?
If they don't do something themselves, say trim trees, do they have a network so you or your elders can call them and ask them to get someone reliable for that job?
This is not a deal breaker, but it doesn't hurt to ask if they would come to your elders' aid at an unconventional hour because your folks got flustered when they "smelled something funny" and they didn't know who to call? How "neighborhood" are they? Are they located close by?
The idea for having a reliable home maintenance company on speed dial is that there are a ton of small jobs around any home that can arise and leave an elder feeling helpless. The man, especially, may be tempted to climb a ladder to fix a light-socket just because he doesn't know who to call for help. That can spell disaster should he fall, possibly landing him in the hospital facing surgery for a broken hip. If your folks have had one reliable company help them with the grass and the squeaky dryer drum or a leaky roof, they may be more willing to call them to ask how to fix the roof, this could save your otherwise healthy dad from a fall off the roof.
The following list is in alphabetic order.
In order to find a specific listing, please use the search field below