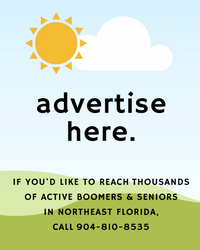 Medical Marijuana for Boomers & Seniors
To see listings of MEDICAL MARIJUANA Professionals, click here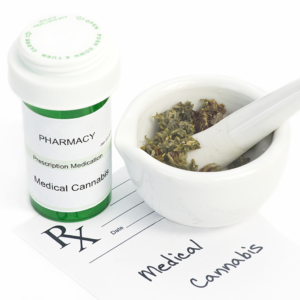 Medical Marijuana FAQ's
Do I have to smoke marijuana to receive benefits?
No. There are many different formulations that can be used including oral, topical, and inhaled agents. Many patients use an oral form of cannabis. This includes a variety of oils, tinctures, capsules, and even an oral spray. Many people also like to use topical agents which includes creams and patches. Topical creams can be applied to the area of pain such as the hands or low back. Patches can be used for a slow release of medication through the day.
Will I get high form using medical marijuana (MMJ)?
Maybe. Tetrahydrocannabinol (THC) is what causes the psychoactive effect known as getting "high". This effect is largely based on the dose of THC taken. To avoid the psychoactive effects of THC one can use products low in THC or simply take small amounts of any products that contain THC.
Is MMJ safe to use with my other medications?
Yes. Although there are a few exceptions, studies show that MMJ can be safely added to medications already being used. This includes antidepressants, sleep medications, and pain medications. For patients using certain blood thinners a blood test may be ordered to ensure that drug levels stay within a safe and therapeutic range.
Can I buy the flower?
Yes. Flower also referred to as "bud" is available in the state of Florida. Flower is regarded as the smokable form of MMJ. However, Dr Henry does not advise that any of his patient's smoke anything. Many patients want to purchase flower for its purity and entourage effect. This means that there are benefits to using a variety of cannabinoids made naturally by the plant. Dr Henry advises patients that want to use the flower to use it in a vaporizer or to steeping it in a tea.
Isn't all marijuana the same?
No. The state of Florida sets stringent guidelines for cultivation and harvesting cannabis plants for use as medical marijuana. All MMJ products sold at a dispensary in the state must be made form plants grown in the Florida, in a controlled environment, free from pesticides. In addition, MMJ plants have pedigrees or strains. This means that a particular train of the plant will contain a different chemical profile. This means that the affects felt by user can be very different depending on which strain being used.
Does medical marijuana help me sleep, or help me with pain?
Yes. Pain and sleep are two of the most commonly reported uses for MMJ. The American Medical Association has published several articles discussing the benefits of MMJ for people with pain.
How does medical marijuana differ from opiods?
MMJ and opioids act on a different body systems. MMJ acts on the endocannabinoid system. One benefit is that MMJ will not suppress the respiratory drive making safe to use with opioid medications.
How can I determine if I qualify for medical marijuana?
According to the Office of Medical Marijuana Use (OMMU) qualifying medical conditions include:
Qualifying Conditions:
Cancer
Epilepsy
Glaucoma
HIV/AIDS
Post-traumatic stress disorder (PTSD)
Amyotrophic lateral sclerosis (ALS)
Crohn's disease
Parkinson's disease
Multiple sclerosis (MS)
Medical conditions of the same kind or class as or comparable to the others listed.
A terminal condition diagnosed by a physician other than the qualified physician issuing the physician certification. Chronic nonmalignant pain caused by a qualifying medical condition or that originates from a qualifying medical condition and persists beyond the usual course of that qualifying medical condition.
Why do patients find medical marijuana useful?
Most patients are looking for a safer more effective alternative to conventional medications. People use cannabis to manage a variety of symptoms including pain, autoimmune disorders, anxiety, depression, insomnia, and inflammation.
The following list is in alphabetic order.
In order to find a specific listing, please use the search field below